World-first Global Period Poverty forum to launch in Brisbane
---
Period poverty was a little known issue in Australia until Share the Dignity founder Rochelle Courtenay raised its profile. Now she's going global.
---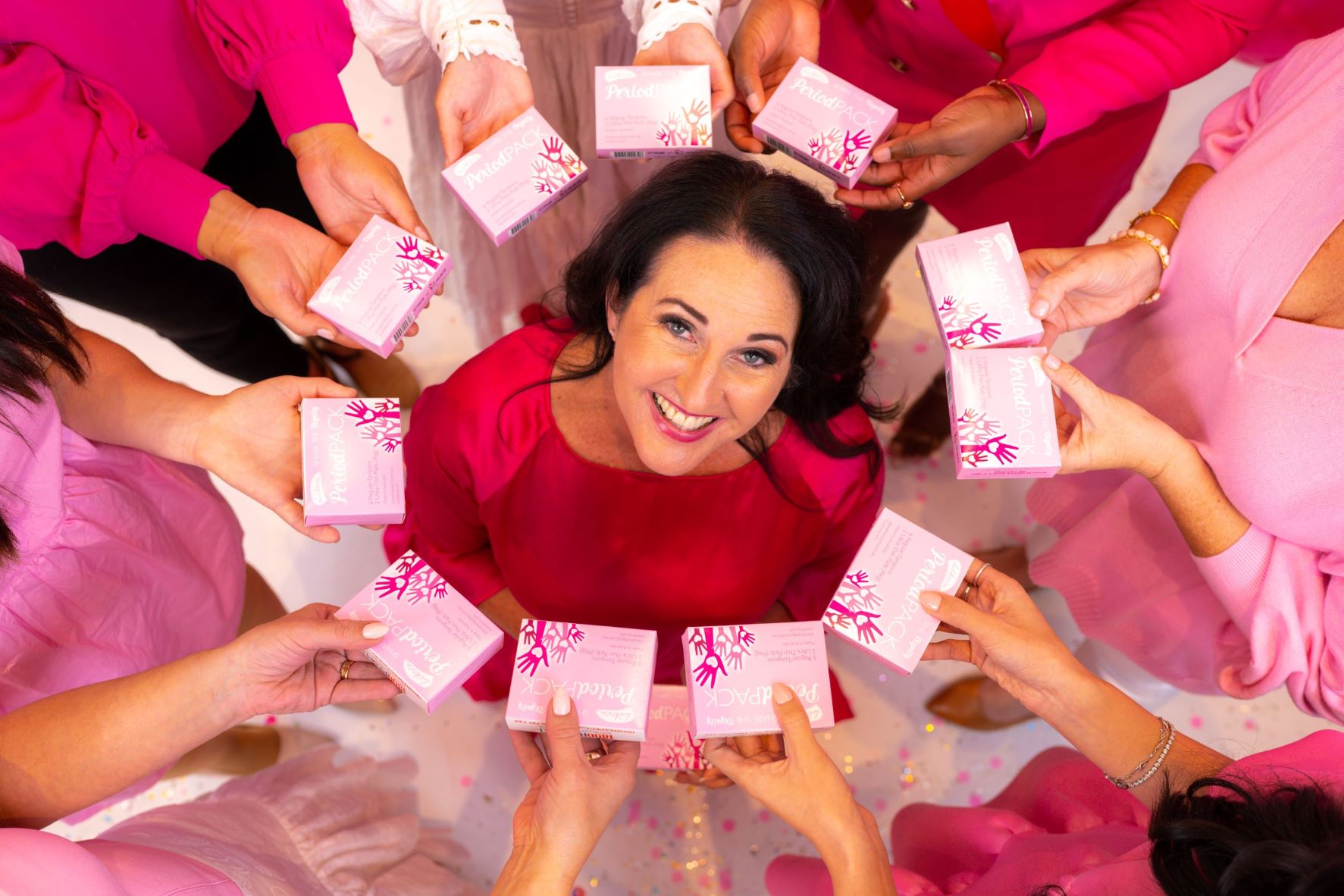 Managing director Rochelle Courtenay.
---
World-first Global Period Poverty forum to launch in Brisbane

26 May 2022 at 4:36 pm
Period poverty was a little known issue in Australia until Share the Dignity founder Rochelle Courtenay raised its profile. Now she's going global.
Share the Dignity, a not for profit focused on eradicating period shame, boosting education around menstrual cycles and providing sanitary products to those who cannot access them, is launching a world-first global forum on period poverty.
The forum, titled Global Period Poverty Forum (GPPF), will take place in Brisbane on 10-12 October this year. 
Impactors in the field from around the world will converge to share experiences and approaches and to create a global goal to be achieved over a two year time-frame, with the second forum already earmarked to go ahead in Singapore in 2024.
Managing director for Share the Dignity Rochelle Courtenay said as the global network has become larger, and research has grown, it has become practical to create a forum, with the GPPF to be a bi-annual event.
"The goal of our first forum is to set a global goal together, to share research and advocacy strategies as well as pool resources to eliminate this as an issue," she said.
Courtenay explained that she often mentors other impactors in the field globally.
"I would be speaking to an impactor, say, in Uganda, and I often heard them saying, 'oh, if only I had spoken to you two years ago'," she said. 
"There were many such conversations and it was at that juncture that I realised we all needed to come together to pool knowledge resources and have a more global approach."
Share the Dignity was launched in Australia in 2015 and since then has collected over 721,000 #ItsInTheBag donations for women, girls and those who menstruate in need of help.
The charity has donated over 3.4 million period products (pads and tampons) to people experiencing period poverty as well as delivering 11,800 reusable period products to girls and women in need.
Share the Dignity is also responsible for the most research on the issue globally, with the most recent research completed in August 2021 in-conjunction with Swinburne University.
Most famously, the not-for-profit helped successfully lobby to remove the infamous "tampon tax" in Australia. There has been no goods and services tax attached to sanitary products in Australia since January 2019.
Courtenay explained that only Australia, Canada and France have achieved this, and said much needs to be done to ensure sanitary products are tax-free and as affordable and accessible as possible around the world.
GPPF speaker Tina Leslie, founder of Freedom4Girls UK, said it would be ground-breaking to have so many passionate people from across the globe in one room.
"The forum is fantastic news to all of us who fight for the menstrual equity of the people we support," Leslie said.
"I truly believe we all need to keep the issue of period poverty on the worldwide agenda for governments and policy decision makers, and I believe this forum will be a force to be reckoned with."
Over 450 in-person delegates from around the world will be present with 42 speakers from countries such as Uganda, Kenya, Japan, the United Kingdom and the United States attending.
Danika Revell, co-founder and CEO of The Period Place and another GPPF speaker, added that the forum would equip changemakers with the knowledge, inspiration and tools to make a real, on the ground difference.
"It frustrates me that something as simple as a pad is out of reach for so many people with periods, and I swore I'd make it my life's work to end it in Aotearoa," Revell said.
Speakers at the forum include CEO of Jayashree Industries Dr Arunachalam Muruganantham; Canada Research Chair of Global Health and Social Justice with Marginalised Populations, Dr Carmen Logie; and researcher at the Burnett Institute, Dr Julie Hennegan.
Hennegan, an Australian period poverty researcher, will discuss what is known and what needs further research in the field.
For more information go to Share the Dignity: Global Period Poverty Forum.
---
---

Get your biweekly dose of news, opinion and analysis to keep you up to date with what's happening and why it matters for you, sent every Tuesday and Thursday morning.