(Not So) Basic Religious Charities
---
Should some of the organisations listed as basic religious charities be providing reporting to the ACNC? Phil Saj argues that in some cases the answer is yes.
---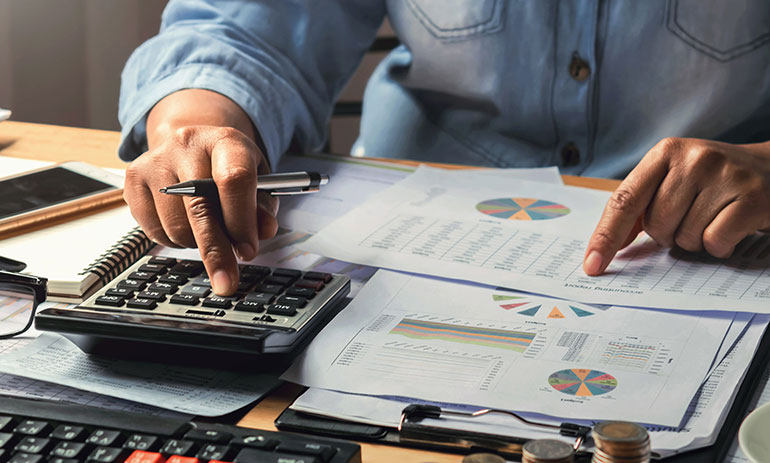 ---
(Not So) Basic Religious Charities

15 August 2022 at 11:39 am
Should some of the organisations listed as basic religious charities be providing reporting to the ACNC? Phil Saj unpacks the argument that they should. 
The release of the 2020 Charities Report again raises interesting questions about the charity category – Basic Religious Charity (BRC) – and whether or not some of the organisations in this category could indeed be providing reporting to the ACNC.
At issue is whether the application of the Australian Charities and Not-for-Profits Commission Act 2012 (the Act) with respect to BRCs meets not just the letter of the Act, but the purported intention of legislators; being that small unincorporated religious communities with limited resources, and which are not engaged in significant economic activities, should not be unduly burdened with reporting requirements.
The category of BRC is clearly defined at section 205.35 of the Act. Charities that meet the six criteria set out in that section are provided with relief that is not available to other charities. Specifically, BRCs are not required to report financial information; are not required to comply with the Act's Governance Standards; and are not subject to the removal and suspension powers of the Act that apply where there is a breach of the Act or Governance Standards. BRCs are required to report to the ACNC only basic descriptive information about their activities in an Annual Information Statement (AIS).
However, a considerable number of charities, which have been accepted by the charity regulator as BRCs, are engaged in significant economic activity and/ or major public policy debates. They also have at their disposal resources that would permit them to easily meet the reporting requirements imposed under the Act on charities of comparable size that are not classified as BRCs.
Three examples, which were selected using a purposive sampling methodology, illustrate this anomaly.
1: The Anglican Investment and Development Fund
The Anglican Investment and Development Fund (AIDF) is one of a number of BRCs that provide financial services similar to those of credit unions or banks, but with the explicit purpose of funding church related projects. On its "about us" page, the AIDF states that it, "receives funds from investors and provides loans to parishes and other diocesan agencies (e.g. schools) for building or other capital works projects" (www.aidf.com.au). Furthermore, we are told that, "The AIDF provides fee-free accounts, including access (everyday accounts) and term investments paying consistently highly competitive interest rates"; and that it, "offers secure 'Online Transaction Services' functionality including BPay, MYOB, Banklink (accounting), Cemtex (business salary files) and third-party payment functionality" (www.aidf.com.au).
While the AIDF provides to the ACNC only an AIS, in which it states its activities and outcomes as, "benefits the wider community of the Anglican Diocese of Canberra and Goulburn by providing income from annual surplus", it does provide full audited financial statements in its website, presumably because of the commercial imperative to attract lenders. In 2020, the AIDF reported Revenue of almost $4 million, an operating profit of more than $1.7 million, total assets of more than $10 million and investor funds of more than $90 million.
2: The Australian Catholic Bishops Conference
The Australian Catholic Bishops Conference is the instrumentality through which Australian Catholic Bishops address issues of national importance including, for example, education, family life and social justice. The conference meets twice each year and has a permanent secretariat that carries out decisions of the conference and implements its policies. It is a modern sophisticated organisation with a staff of thirty-nine (FTE) and dedicated finance and information technology functions. In 2020, the conference published (for the first time) an annual report containing a comprehensive summary of its activities and a single line disclosure that its revenue for the preceding twelve months was more than $11m. That annual report, the conference acknowledged, was produced in response to recommendations from the Royal Commission into Institutional Responses to Child Sexual Abuse concerning transparency and accountability.
3: Australian Christian Churches
Australian Christian Churches (ACC) is the national association of Pentecostal churches in Australia. It describes its activities and outcomes in its 2020 AIS as, "a movement of Pentecostal Churches in voluntary cooperation… for the purpose of mutual support and the spread of the gospel in Australia and the world." On its website, ACC states that it undertakes this work through eight extended ministries. One such ministry is ACS Financial, a company that provides financial services, such as insurance, lending, investment and risk management to churches, schools and ministries (www.acsfinancial.com.au/about-us/). ACS Financial Services is owned by ACC Directorate Limited, which, in turn, is owned by ACC. In 2020, ACCD Directorate Ltd reported Total Assets of more than $34 million and a liability for debentures issued of more than $33m. Another ministry of ACC is Alpahcrucis University College, which offers courses in business, theology, social sciences and music.   Alphacrucis operates through a company limited by guarantee that is wholly owned by ACC. In 2020, Alphacrucis reported revenue of more than $25 million and net assets of more than $37 million.
A charity can be classified as a BRC but may undertake significant economic activities and/ or engage widely with the Australian community, not only on religious matters, but on but on educational and social issues. It may have significant resources at its disposal. Clearly, such an organisation would not be burdened by reporting to the ACNC in the same way that other charities of comparable size do.
---
---