Turnbull Government Extends Funding for Homelessness Services
---
Community organisations welcomed the Turnbull government's 12-month extension of the $117 million homelessness partnership, but said there was still a long way to go.
---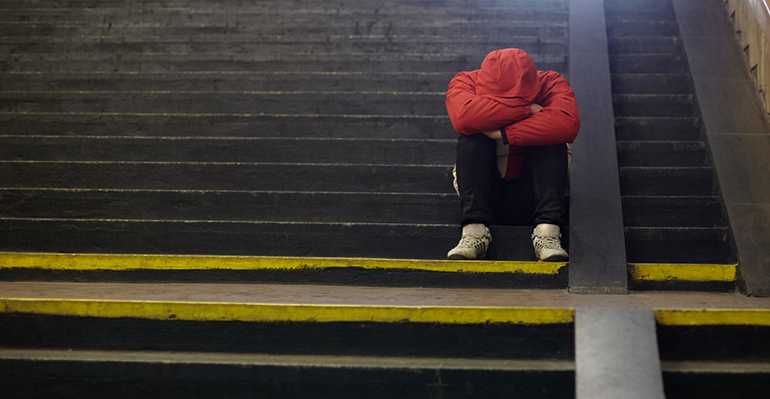 ---
Turnbull Government Extends Funding for Homelessness Services

9 December 2016 at 12:14 pm
Community organisations welcomed the Turnbull government's 12-month extension of the $117 million homelessness partnership, but said there was still a long way to go.
In a joint statement on Friday, Prime Minister Malcolm Turnbull and Social Services Minister Christian Porter announced that the National Partnership Agreement on Homelessness would be extended to June 2018.
They said the agreement would "provide certainty while state and territory governments continue to work together on long-term homelessness reforms".
"The government has brought forward this announcement well ahead of the 2017/18 budget to give providers of frontline homelessness services the certainty they need to get on with their work of helping some of our most vulnerable Australians," the statement said.
The NPAH, which funds 180 services and supports 80,000 vulnerable Australians, was due to expire in July next year.
If the agreement lapsed it would have also seen a loss of matched state and territory funding.
The move followed a national campaign of more than 200 community organisations and 40,000 individuals, led by Homelessness Australia and National Shelter, who lobbied to "Save NPAH".
Homelessness Australia chairperson Jenny Smith said the campaign paid off.
"Today's $117 million announcement is a credit to everyone who supported the Save NPAH campaign and an acknowledgement that the federal government still has an important role to play with states and territories in combating rising homelessness and family violence in Australia," Smith said.
"A 12-month extension for 180 critically important services means that 80,000 Australians experiencing crisis related to homelessness and family violence will be supported. That is good news and I welcome Minister Porter's recommitment to the National Partnership Agreement on Homelessness.
"Funding and policy uncertainty is harmful to services and undermines the effectiveness of our service system. We now have about 18 months to get this right and put in place a new national strategy that addresses both homelessness support services and access to affordable housing."
National Shelter executive officer Adrian Pisarski welcomed the indexation of funding, which was previously frozen at $115 million.
"The indexation of this additional funding is very welcome because lack of indexation has been a major challenge for the housing and homelessness sector over many years," Pisarski said.
"Without indexation, the real value of funding decreases each year and it is the quality of services that suffers as organisations have to do more with less all the time."
But he said a longer-term solution was needed to turn around the rising rates of homelessness.
"Despite today's good news, we could easily find ourselves back in the same place a year from now if the federal government doesn't take this opportunity to start working with the sector to develop a new national strategy that bridges affordable housing, homelessness support and family violence," he said.
"Kicking the policy can down the road isn't going to get people off the streets and keep them safe in the long run.
"We'll be seeking a meeting with Prime Minister Turnbull to discuss how we can move quickly to achieve a longer term solution."
Earlier this week, Homelessness Australia and National Shelter released an open letter to the prime minister, signed by the leaders of 209 organisations, calling for an "urgent intervention" to end the "prolonged uncertainty".
At the time, Pisarski also warned about the dangers of short-term funding cycles.
"The decision just gets delayed until it becomes so late that those services are already disrupted, they have to start looking at redundancies for staff, start looking for other jobs, so the level of service can become disrupted which affects clients," he told Pro Bono Australia News.
"Our frustration is that partly we always have to campaign and waste a lot of energy that would be better spent on other things rather than convincing the government to make a decision when they could have made this agreement longer-term two years ago, three years ago, four years ago.
"Ever since they have been there it has been a piecemeal process, year in year out, when they could have actually just bitten the bullet and put the money in the forward estimates and made sure that these services had security."
The government also acknowledged the growing challenge of addressing homelessness.
"It has become increasingly clear that there is an urgent need for reforming both the affordable housing and homelessness sectors," the statement said.
"Despite significant investment in housing and homelessness assistance by all governments of almost $10 billion a year—including around $6.8 billion of Commonwealth funding—housing and homelessness outcomes continue to decline.
"The number of Australians accessing homelessness services has increased by eight per cent since 2011-12 to more than 255,000 people in 2014/15."
The federal government called on the states and territories to match their funding commitment in the Council of Australian Governments meeting on Friday.  
---
---