Aboriginal Parents Engagement in Children's Education a 'Two Way Street'
---
A lack of communication and understanding between teachers and parents could be a major factor in the lower performance of Aboriginal children in schools, a new report reveals.
---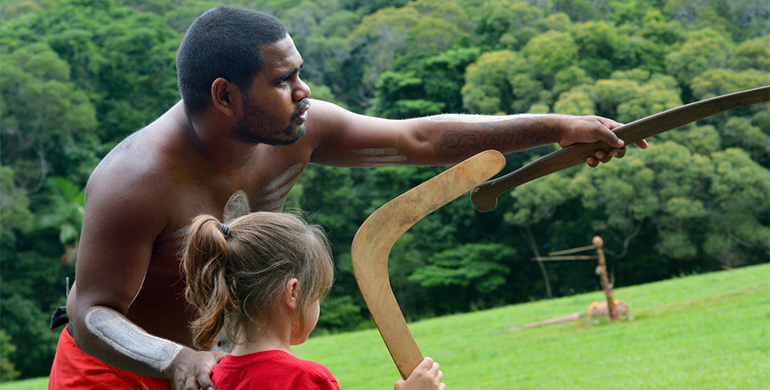 ---
Aboriginal Parents Engagement in Children's Education a 'Two Way Street'

3 May 2017 at 11:27 am
A lack of communication and understanding between teachers and parents could be a major factor in the lower performance of Aboriginal children in schools, a new report reveals.
The Australian Research Alliance for Children and Youth (ARACY) report commissioned by Commonwealth Department of Education and Training Government is one in a four part series looking at parental engagement across four target groups: Aboriginal parents, parents from lower socio-economic backgrounds, parents from culturally and linguistically diverse backgrounds, and parents with children with special needs.
ARACY chief executive officer Stephen Bartos said there was mounting evidence that parent's engagement in their children's education was a key component in achieving positive learning outcomes.
But Bartos said the report looking at the barriers to Aboriginal parent's engagement with schooling found the levels of "disconnect" between Australian educators and Aboriginal parents was "like two ships sailing in the night".
"One of the good things about this research is that it breaks down the myth that Aboriginal parents don't care about learning when we found they absolutely do," Bartos said.
"What the research found is that Aboriginal parents very strongly valued working with their kids at home on their education and the way in which they did that was through Aboriginal culture."
Prepared by Western Sydney University Professor Margaret Somerville, the report consulted 33 parents and 39 teachers across urban, regional and remote communities across NSW and found while parents and teachers had a similar learning destination in mind, the paths to getting there differed significantly.
"Learning for parents, exists within a broad view of time and place that has a focus on extended families, community, and country, as well as learning about the ancestral past through story, Elders and place-based knowledge," the report said.
Bartos said the big takeaway was the need for greater cultural awareness to open up communication channels between teachers and parents.
"I think the level of disconnect [between teachers and parents] will come as a surprise. I think a lot of people in the education establishment think they have a high level of awareness of Aboriginal issues, whereas, in fact, this is not being perceived, according to this report," he said.
"The other important finding about this research was that it wasn't a huge ask, there is no expectation for teachers to learn the local Aboriginal language or become experts in the local Aboriginal culture.
"Teachers and educators need to be aware of, recognise and be respectful of the learning that takes place outside of the schools and in Aboriginal homes and communities and further engage in this learning."
Bartos said greater understanding and communication would encourage greater engagement from Aboriginal parents with the school system.
"Parental engagement is more than just parent-teacher interviews. It's about creating a home environment that is open to learning, it's about engaging in the curriculum and encouraging and praising the kids on their schoolwork," he said.
"We all know that parents are children's first teacher… but we are not expecting them to be school teachers. It definitely is a two-way street. It really needs to be a team effort from both teachers and parents.
"We found that given the right supports Aboriginal kids can do extraordinarily well and given the right openings Aboriginal parents are really keen to get involved and contribute."
---
---

Get your biweekly dose of news, opinion and analysis to keep you up to date with what's happening and why it matters for you, sent every Tuesday and Thursday morning.