Choice and Control At Risk For NDIS Participants
---
Choice and control for National Disability Insurance Scheme participants is at risk due to critical workforce shortages and inadequate market supervision, a parliamentary committee says.
---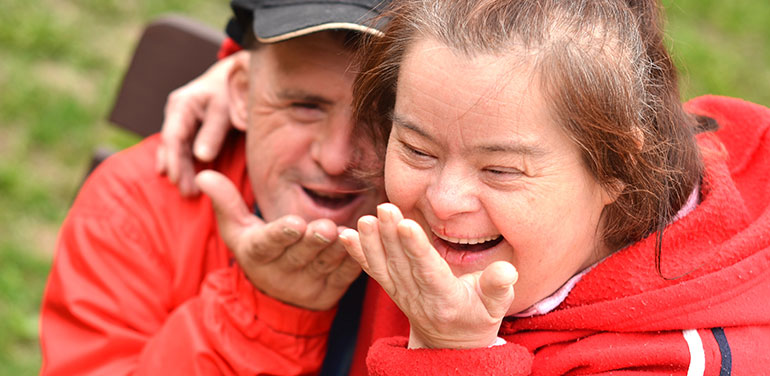 ---
Choice and Control At Risk For NDIS Participants

25 September 2018 at 8:54 am
Choice and control for National Disability Insurance Scheme participants is at risk due to critical workforce shortages and inadequate market supervision, a parliamentary committee says.
The joint standing committee's NDIS report criticised the National Disability Insurance Agency (NDIA) for failing to put in place appropriate measures to develop a disability support marketplace to meet demand.
It said most NDIS participants were not ready to confidently engage and navigate the market, while noting the NDIA's supports to help participants activate and implement their plans were inadequate.
The committee was also critical of the lack of national strategy to grow the workforce, despite the need for an additional 70,000 disability workers by 2020.
Added to this, many service providers were found to lack the capacity, expertise and infrastructure to successfully transition and operate under the NDIS.
"The NDIA as a market steward has lacked forward planning and not adequately facilitated access to support and assistance for existing and prospective service providers to operate in the NDIS environment," the report said.
The Joint Standing Committee on the NDIS delivered their report last Thursday. It points to a distinct lack of market stewardship. It cites the lack of provider readiness, the lack of any clear national workforce strategy, the lac…https://t.co/tyYneT460w https://t.co/xCcXITtX1I

— Fran Connelley (@FranConnelley) September 23, 2018
In wake of the report, disability advocates urged the government to quickly get on with the job of fixing the NDIS.
Every Australian Counts (EAC) campaign coordinator Kirsten Deane told Pro Bono News without a well-functioning and diverse market, the idea of choice and control wouldn't mean much to people with disability.
She said attention was needed on both sides of the market.
"You need to make sure there are a range of providers offering a range of services so people really do have choice," Deane said.
"The other half of the equation is that it's a very big transition to go from being a recipient of services to the person who's in control, and you need a lot of support to be a really engaged consumer.
"And if we don't put in place the help to navigate these systems, all the rhetoric of the NDIS will be meaningless because people won't be the informed consumers the NDIS assumes they're going to be."
In case you've got other things on for the weekend, we've saved you the 124-page read by summarising today's NDIS Joint Standing Committee's report into #NDIS market readiness. https://t.co/Z7cuH9Dutt

— Every Australian Counts (@EveryAustralian) September 21, 2018
The report made 29 recommendations around implementing appropriate strategies to grow the marketplace and providing participants with necessary supports in a timely fashion.
It called on the Department of Social Services (DSS) and the NDIA to urgently develop a strategy document outlining the roles, responsibilities and activities of all those responsible for market stewardship.
The committee also recommended urgently examining Specialist Disability Accommodation (SDA) pricing structures to remove restrictions for people in their choices of living arrangements.
Responding to the report, a DSS spokesperson told Pro Bono News it recognised the importance of supporting the market's development and improving implementation for NDIS participants.
"In 2016, the Commonwealth, state and territory governments agreed to market roles and responsibilities to apply during transition," the spokesperson said.
"To ensure these roles and responsibilities are updated to reflect changing arrangements at full scheme, the Commonwealth government is working with states and territories to develop and agree to full scheme market roles and responsibilities by early 2019."
The spokesperson also said the government was examining SDA pricing structures and would report to the Disability Reform Council in late 2018.
National Disability Services CEO Chris Tanti said the report recognised many of the concerns providers had been raising about the sustainability of disability services.
He said waiting until the market failed before taking action was not acceptable, and that effective stewardship "must identify emerging risks and intervene early".
"We urge the government to implement these bipartisan recommendations as soon as possible to give certainty to providers and peace of mind to consumers, that they can access quality services from a disability sector able to provide them," Tanti said.   
---
---

Get your biweekly dose of news, opinion and analysis to keep you up to date with what's happening and why it matters for you, sent every Tuesday and Thursday morning.