Poor mental health in teens skyrockets
---
New research from Mission Australia has found mental health problems in young people is rapidly on the rise
---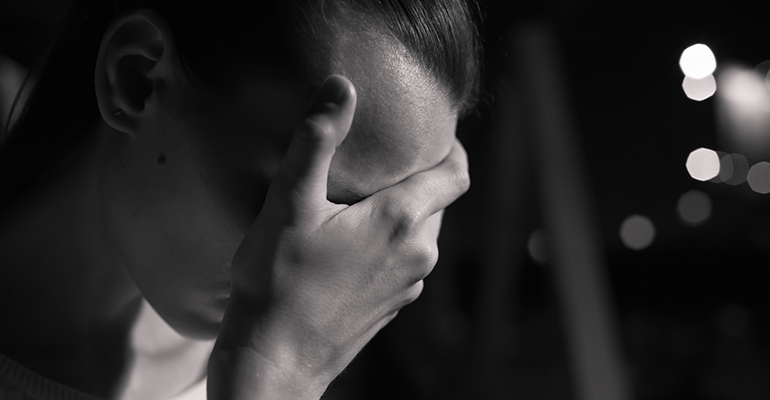 ---
Poor mental health in teens skyrockets

23 October 2019 at 5:11 pm
New research from Mission Australia has found mental health problems in young people is rapidly on the rise
For 21-year-old Mitch, speaking up and getting help wasn't easy. 
Struggling with depression and anxiety from as young as nine years old, he told Pro Bono News that when he was finally able to open up to his close friends as a teen, it was a major relief. 
"When I was 14, I was finally able to turn to a few of my close friends and talk about what was going on inside my head," he said.      
"I didn't know how to make sense of everything that was going on in my head and until you can externalise something it just goes around in circles… it was just a relief to be able to talk to someone about it."  
His experience is more common than we might realise, with a joint report by Mission Australia and the Black Dog Institute finding the number of young people reporting mental health issues is rapidly on the rise. 
The report, released on Wednesday, pulls together seven years of research by Mission Australia looking at mental distress in young people between 15 and 19 years of age.  
The report found that over the past seven years, the number of young people with psychological distress has risen from 18.7 per cent in 2012 to 24.2 per cent in 2018.  
Young Indigenous people were found to be particularly vulnerable. 
Around a third (31.9 per cent) of Aboriginal and Torres Strait Islanders said they had experienced psychological distress compared to 23.9 per cent of their non-Idigenous peers.
Females were also twice as likely to experience psychological distress as their male counterparts, with 30 per cent of females reporting mental health issues in 2018, compared with 15.6 per cent of males. 
The number of females reporting problems has risen by 7.5 per cent in the past seven years, compared with a more modest increase of 2.9 per cent over the same period for males.  
James Toomey, Mission Australia CEO, told Pro Bono News this could be because females had a higher level of awareness of what mental illness looked like.  
"There's been a general increase in awareness across the country around mental illness, so young [women] perhaps are more aware of things that they're experiencing which could constitute psychological distress," Toomey said. 
"They are also more susceptible to bullying and on the whole are more concerned with body image." 
The report also found that teens are the most likely age group to turn to the internet for help. 
Toomey said while the internet could be useful, it was also a factor for the high levels of mental distress, such as social media platforms which fueled negative ideas of body image.   
"Not all the information available is helpful and useful, in fact, some of it is actually unhelpful and possibly quite risky," he said.  
"Improving the way in which young people are able to discern good information from bad information and understand what is actually helpful for them is really important." 
Along with improved social media literacy, policy recommendations included more funding to uncover why females report high rates of distress, more input from young people in the design of services, and better access to mental health services. 
Toomey said a change of tack was needed now before the problem worsened, with a focus on preventative measures that put young people at the centre. 
"It's really important that we continue to listen to our young people and we don't get into a mode of trying to be dismissive of the information and suggesting that somehow young people are misunderstanding their experiences," he said.  
Mitch added that while it was a tough conversation to have, teaching adults how to talk about it with their kids before the issue got too bad was the best way to deal with it. 
"Prevention is the best medicine, it's something we've been saying with physical health for the longest time," Mitch said.  
"From a parent's perspective, talking to a primary school age kid about self-harm and depression and anxiety is daunting, but the reality is that their kid has got friends that are already feeling it, and they might already be feeling it themselves."
---
---

Get your biweekly dose of news, opinion and analysis to keep you up to date with what's happening and why it matters for you, sent every Tuesday and Thursday morning.