The Very Hungry (Yolngu) Caterpillar
---
Iconic kids books including The Hungry Caterpillar are being translated into Indigenous languages 
---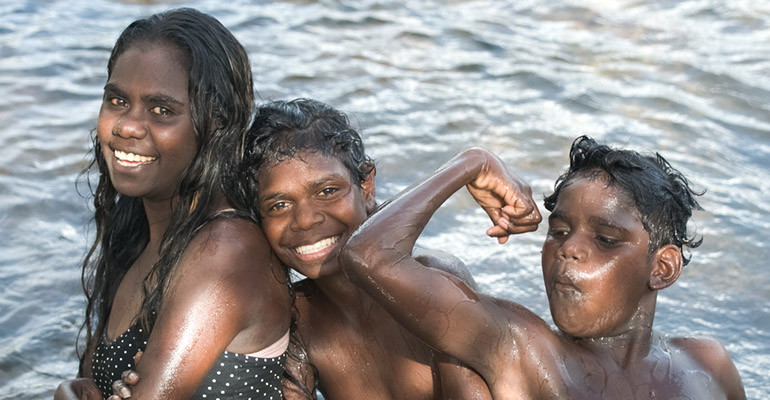 ---
The Very Hungry (Yolngu) Caterpillar

30 November 2019 at 12:30 pm
Iconic kids books including The Hungry Caterpillar are being translated into Indigenous languages 
For around 40 per cent of Northern Territory students, English is not their first language. But a new program will see three iconic children's books rolled out in Aboriginal languages in a bid to support bilingual literacy. 
Partnering with the Indigenous Literacy Foundation (ILF), the NT government's early Indigenous literacy program, Families as First Teachers (FaFT), will see 5,000 copies of the books in traditional languages delivered across the territory. 
The ILF has translated The Very Hungry Caterpillar into Yolngu Matha, and Head, Shoulders, Knees and Toes, and Who's Hiding? into Kriol – as part of its Book Buzz program, an early literacy program for kids under five that aims to raise literacy rates through a daily dedicated story time session.  
Women from the Ngukurr community, located on the banks of the Roper River in southern Arnhem Land, played a key role in the Kriol translations.
Along with the popular kids books, a suite of original storybooks developed in consultation with members of remote NT communities will be rolled out to communities. 
NT minister for education, Selena Uibo, said in the International Year of Indigenous Languages, the government was pleased to support a program that allowed Indigenous families to support their child's early years literacy in their own language. 
"The Book Buzz program builds the capacity of families and community members to support the healthy development of young children in a culturally appropriate way," Uibo said. 
In June, The Very Hungry Caterpillar was also translated into the Yuwi language of the Yuibera and Yuwibara traditional owners in the Mackay region by a small group of volunteers. 
The group collated 1,000 words, enough to translate the story and bring the language back after it was declared extinct by the Queensland State Library in 2015. 
The iconic book turned 50 years old this year and has been translated into at least 40 languages worldwide.
---
---

Get your biweekly dose of news, opinion and analysis to keep you up to date with what's happening and why it matters for you, sent every Tuesday and Thursday morning.