Ending homelessness in a crisis?
---
What is happening right now across Australia shows that rapid progress is possible, if the will is there, and if the work to understand the true nature of the problem has been done, writes David Pearson.
---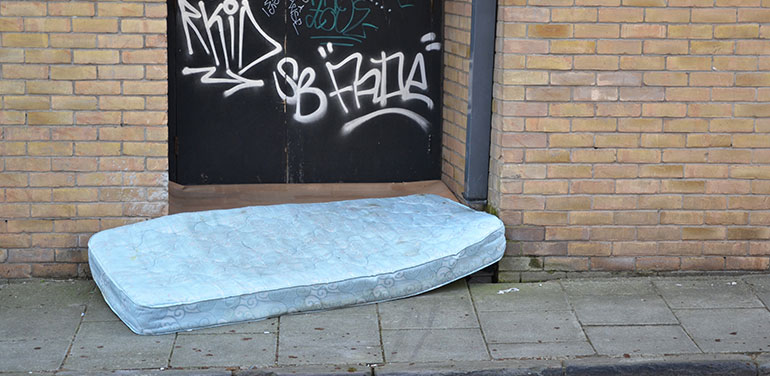 ---
Ending homelessness in a crisis?

16 April 2020 at 11:45 am
What is happening right now across Australia shows that rapid progress is possible, if the will is there, and if the work to understand the true nature of the problem has been done, writes David Pearson.
Amid all the uncertainty and despair in Australia at the moment, there are some bright spots. 
One such spot is in Adelaide right now, as the COVID-19 pandemic is helping end rough sleeping homelessness. 
A few weeks into the crisis the state government made the commendable decision to start sheltering all the rough sleepers to ensure their, and the community's, safety during this pandemic. This was a decision made possible only because of the hard work of the community, though an initiative called the Adelaide Zero Project, which has built the most comprehensive community level understanding of street homelessness in Australia. 
Late last year the Adelaide Zero Project was recognised as having the first quality certified by-name list outside North America. What this means is that the community knew, with a high level of accuracy, not just how many people were sleeping rough in the City of Adelaide when the crisis hit, but what their names were and importantly what their needs were. 
It's hard to rapidly shelter the street homelessness population if you don't know who they are, the situation in most Australian communities.
The public dashboard for the project showed that at the end of February there were 150 people sleeping rough in the inner city. Since then, it's been reported that more than 250 people previously sleeping rough have been placed into hotels, not just in the City of Adelaide but broadly. This is a huge achievement and a similar effort is happening in Perth and other communities. In fact, the Australian Alliance to End Homelessness estimated it was well over 750 people nationally in the communities it was working with in the first few weeks of this crisis. This number is rising rapidly.
Now of course, in recognising this important first step of sheltering the homeless, it needs to be acknowledged that shelter (in the form of hotel rooms) is not a home – which is what people ultimately need. And of course, it should never have taken a global pandemic for us to take this step. 
What is happening right now across Australia shows that rapid progress is possible, if the will is there, and if the work to understand the true nature of the problem has been done. What the COVID-19 crisis has shown is that despite the common misconception to the contrary, the scale of homelessness in Australia is both preventable and solvable. 
The reality is that there has never been a more important time to seek to end street homelessness. Not just in responding to the outbreak of COVID-19, but importantly, now that we've done a pronominal job in flattening the curve, in containing the virus. 
In politics, there is a saying, "never let a good crisis go to waste", because in crisis there is opportunity. In fact, the very word crisis comes from the Greek "to separate, to sift" which means to pass judgement, to keep only what is worthwhile. Former US president Obama's chief of staff Rahm Emanuel once said that in a crisis there is the opportunity to do things you thought could not be done before.
Ending rough sleeping homelessness is possible – in fact this crisis has shown that it's a necessity. What we can't do is temporarily shelter this group of highly vulnerable people and when the crisis is over in a month, two months, or six months, just tip them back onto the streets and risk another outbreak of this virus, or the next.
We need a sustainable response. Shadow Treasurer Jim Chalmers recently wrote, it is not too early to be talking about Australia after the crisis. This crisis has a long way to go yet, but Jim is right, it's not too early to think about what kind of country we want to be on the other side. Jim poignantly explained that it was wartime leaders John Curtin and Ben Chifley who planned for "victory in war" and "victory in peace" by establishing the Department of Post War Reconstruction at a time when most of Europe was still occupied by the Nazis and Japanese bombs were still falling on northern Australia.
In order to effectively respond to our generation's crisis, we need to, and we are providing rapid shelter. But we need to take the next step. As Australians we have set a standard that says when you present to an emergency department you get treatment free of charge, that is the minimum standard of health care you can expect in this country. It is a standard that took time to define and create and was in fact born out of the desire to provide better healthcare for veterans returning from the Second World War. 
We ought to set a similar standard when it comes to housing when this "war like" crisis is over. No one should have to sleep rough, not before this crisis, not during it, and certainly not after it. 
Now of course there are multiple types of homelessness; rough sleeping is but one, but it is the type that costs the most in terms of taxpayers expenditure, in terms of reduced life expectancy for those sleeping rough, and, as this pandemic has proven, places us all at risk if left unaddressed. 
We must set a new standard that should be upheld when this crisis is over. At the Australian Alliance to End Homelessness we have done a lot of work on how you set that standard, how you measure it and define it. We believe that to end rough sleeping homelessness a community must ensure, and demonstrate through data, that homelessness is a rare occurrence, brief when it does occur and a one-time thing. 
This approach has been so important to helping communities rapidly respond to this COVID-19 crisis. This approach, of knowing the names and needs of every person sleeping rough, needs to be rolled out nationally, we can't wait for this crisis to be over, we need do it now.
---
---

Get your biweekly dose of news, opinion and analysis to keep you up to date with what's happening and why it matters for you, sent every Tuesday and Thursday morning.