How to set career goals (and actually stick to them)
---
We get the low-down on how to move forward with your goals before 2020 is out 
---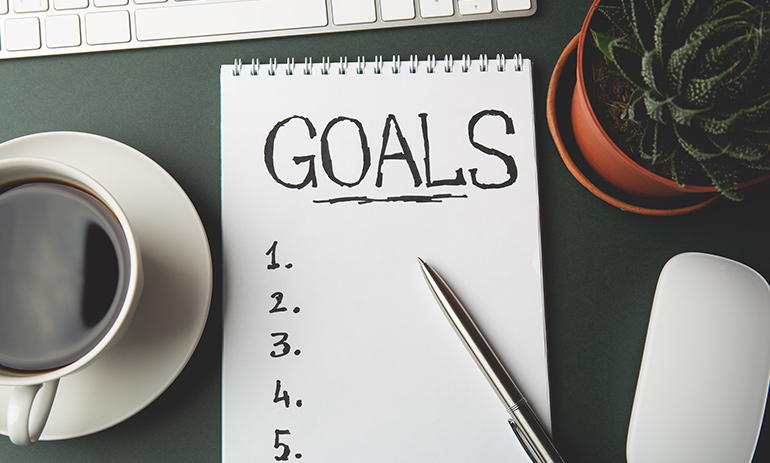 ---
How to set career goals (and actually stick to them)

6 November 2020 at 4:50 pm
We get the low-down on how to move forward with your goals before 2020 is out 
The turbulence of 2020 has made it pretty easy to forget about, or push back, any career goals you might have set for yourself at the start of the year.
But as we enter the final months of the year, dusting off one (or all) of those goals and putting in the work to actually achieve them is not only a great way to finish off the year, but to track progression in your career and give your mental health a boost. 
Of course, all of this is easier said than done, which is why we sat down with Liska Turner from Beaumont People for some advice. 
Seek clarity 
Map out what you want to achieve, and then break it down into a specific goal, because if you don't have clarity, you will find yourself wasting a lot of time trying to figure out what exactly you're working towards.  
"It's important you spend time figuring this bit out, because what you think it is and what you actually want it to be sometimes are two different things," Turner says. 
Figure out your strengths 
Even if you're really familiar with your strengths, incorporating them into your goal setting is a great place to start. 
"One of the things I do when working with people is to identify what gives them energy, what brings them alive, and what they're not great at," Turner says.  
"Doing this will inform the goals you're setting for yourself so that it's something that's going to make you want to get out of bed in the morning."  
Hold yourself accountable
Now this one is important. Set out a plan for how you're actually going to achieve your goals by writing up a plan answering the when, where and how. 
And because these are personal goals and not tasks your manager has set you, Turner says you might need to put in more effort to make sure you stick to them. 
"Type out your goal plan, print a physical copy of and stick it on a mirror, a computer or a fridge, so you have a daily reminder of what they are," she says. 
"Another way is getting a work-buddy to check in on you every two weeks to see how you are tracking with your goals."
---
---

Get your biweekly dose of news, opinion and analysis to keep you up to date with what's happening and why it matters for you, sent every Tuesday and Thursday morning.