Getting your job hunt on track in 2021
---
We look at how jobseekers can start this year off on the right foot
---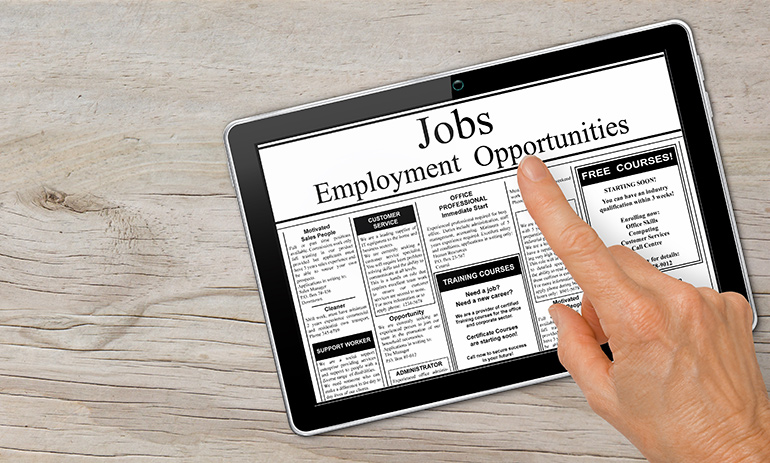 ---
Getting your job hunt on track in 2021

11 January 2021 at 11:03 am
We look at how jobseekers can start this year off on the right foot
While a new year can offer a fresh start for jobseekers, it can be daunting coming off the Christmas break and having to get straight back into job hunting mode.
It can also be difficult to know where you should put your energy given the uncertainty a new year brings – especially with the ongoing COVID situation.
With this in mind, we spoke with Sharon Davies, the managing director of Talent Propeller, for her advice on what jobseekers should focus on when starting their job hunt in 2021.
Here are some of her tips for your job applications early in the year. 
Write a new CV   
It's always a good idea to update your CV, and a new year offers a great opportunity to write a new one.
Davies says you must be prepared to create a new resume that sells you for the job you want, not the jobs you have already had. 
She says this is especially true for people looking to change careers.
"For example, if you are an engineer who now wants to follow your passion and become a music tutor, don't apply for music tutor roles with the same resume you'd use for engineering firms," Davies says.
"It's okay to have more than one version of your resume and, ideally, you should be customising your resume to suit each role you apply for anyway."
Learn to let your personality shine in applications
When you are competing against dozens of other candidates for an interview, Davies says one of the things that can help you stand out is a demonstrable passion for the organisation or industry.
She says when preparing cover letters, make it personal. If you're looking to change careers, this could mean simply stating that while you have spent the last few years doing x or y, 2021 is the year you're going to follow your passion.
"As recruiters, we are looking for candidates who are genuinely interested in the opportunity, not just people who need a job and are applying for everything," she says.
"This is even more important when you're making a dramatic career change."
Anticipate objections and answer them (briefly) in your application
Davies says to avoid being condemned to the "no" pile in the early stages, ensure you address any objections the recruiter might have with your application.
For example, those willing to relocate for work may have their current address in a different city to the role they're applying for. She says it's important then to briefly explain that you are willing to move and the date you will be available to start.
"If you are moving from an industry that's been hard hit by COVID, a potential new employer will be concerned that you'll go back as soon as things pick up again, [and] so may bypass you as a short-term risk," she says.
"Explain in your application [you are willing to move] to increase their confidence."
---
---

Get your biweekly dose of news, opinion and analysis to keep you up to date with what's happening and why it matters for you, sent every Tuesday and Thursday morning.