Three ways to make the most of your temp gig
---
It might not be your dream job, but we take a look at how using your time wisely in a temp gig can get you ahead.  
---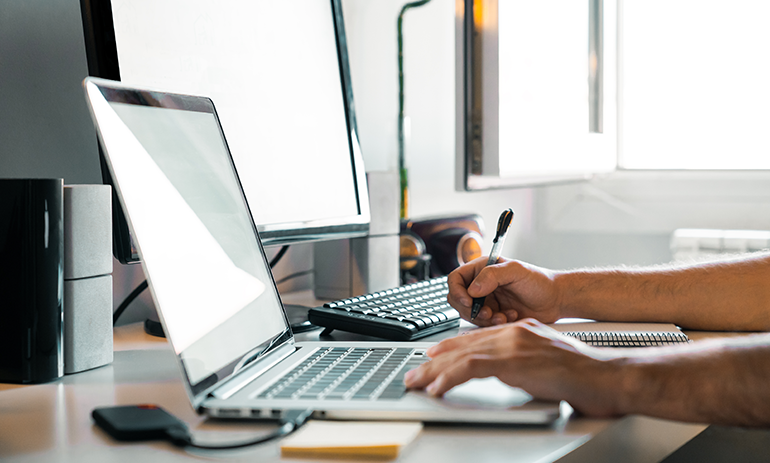 ---
Three ways to make the most of your temp gig

1 February 2021 at 8:12 am
It might not be your dream job, but we take a look at how using your time wisely in a temp gig can get you ahead.  
All the disruptions to work in 2020 have meant temporary positions are becoming more and more common.
While you might be on the hunt for a more permanent and secure role, being open to temporary positions is actually a great way to try out jobs you might not normally throw yourself into and meet new people. Depending on the situation, it could even turn into a longer term thing. 
So here, we've rounded up three ways you can get the most out of your temporary job.
Bring something to the table 
You might not see this short-term role as anything more than well, short-term, but if you want to make a good impression and walk away with something you are proud of, it's a good idea to walk into the job with a few ideas up your sleeve. 
As a warning, there's no guarantee that it's the kind of role that allows you to run with your own ideas, but showing this kind of initiative might put you ahead of the pack in landing a permanent role, or even on your CV for future work. 
Speed networking
Talk to most recruiters and they will tell you that if you're on the hunt for a job, a wide and varied network is crucial. Being in a new workplace (even if it is only for a few weeks) is a really great chance to grab your new colleagues' details and set up a time for a drink or a coffee. Even if it doesn't lead anywhere straight away, making those connections will keep you front of mind for any opportunities in the future.   
State your intentions 
Want to make the job not-so-temporary? Instead of sitting back in the hope they will offer you a permanent position, make time to sit down with your manager to plead your case. Even if this doesn't result in a full-time job, communicating how keen you are might open you up to future opportunities or even a different job within the organisation. You never know unless you ask. 
---
---

Get your biweekly dose of news, opinion and analysis to keep you up to date with what's happening and why it matters for you, sent every Tuesday and Thursday morning.