The robots are coming (to support people with disability into work)
---
"From our perspective, we are able to provide much more meaningful work for people with disability because of robots"
---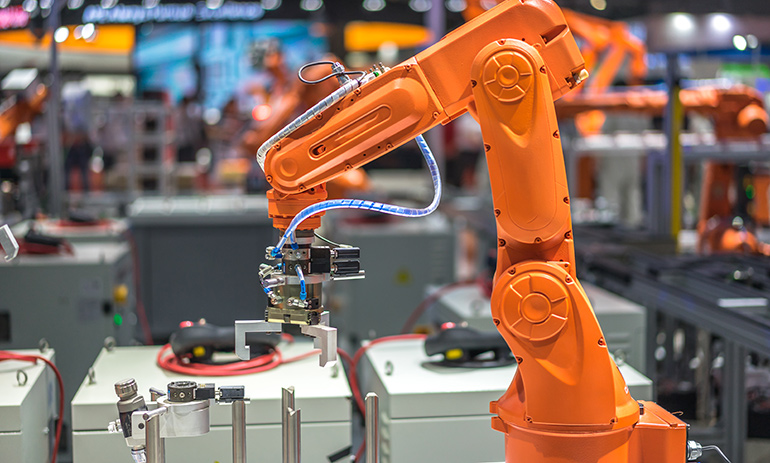 ---
The robots are coming (to support people with disability into work)

1 July 2021 at 8:22 am
"From our perspective, we are able to provide much more meaningful work for people with disability because of robots"
While many fear that robots and AI technology will one day replace humans in their jobs, one social enterprise is harnessing this new technology to do exactly the opposite. 
Ability Works, a social enterprise providing employment opportunities for around 134 people with disability, has turned to robots to create more meaningful work for people who are vision impaired or that have complex cognitive disabilities. 
One of the ways the organisation has introduced this technology is in its partnership with toll-road operator, Transurban. Employees sort and scan tollway tags that attach to cars, as well as sort Transurban's mail.   
This process has been made easier thanks to a purpose-built robotic arm that digitally scans and sorts the tags into categories such as cars or trucks using an inbuilt sensor. The employees then take over and pack and send the tags away. 
Ability Works has also purchased a robot to read and manage mail, something the CEO of Ability Works, Sue Boyce, said was a real game changer, given that a third of the organisation's employees have low literacy. 
"Previously, we were only able to use people with strong literacy skills to work on the Transurban account," Boyce told Pro Bono News.  
"But now with the robot, we're able to use people with low literacy because the robot actually reads the mail and sorts the mail into the right box." 
The enterprise is also trialling a program that uses Microsoft Hololens glasses as a training aid for workers to use manufacturing machines that weld and cut metal, something that at the moment is complex and costly to teach a person with complex support needs.  
"Because people with intellectual disability need repetitive training, you need a lot of trainers to support them because you could train them in the morning and by the time they come back the next day, they might have forgotten," she said. 
"Using video game technology, the Hololens glasses are able to just take them through exactly what they are supposed to do, and they can repeat it as many times as they need." 
When the robot's can't be built and designed in-house, funding for the technology comes from a mix of Ability Work's profits and philanthropic funding. 
Creating more, and meaningful work
Boyce said that as well as creating more work for people with complex needs, the robots have meant that that work is more meaningful. 
"What used to happen to people with complex intellectual disabilities, is that they would just do work that involved packing and assembly, or just sticking a label on a box," Boyce said. 
"But in this instance, they're able to do work that involves national e-tag logistics… [it] builds their self-esteem and self-confidence to be able to work on something as important as this." 
An opportunity for all organisations
She said that this kind of technology presented massive opportunities across disability social enterprises to get more people with disabilities into meaningful work. 
"I really think that robots and people can work side by side," she said.
---
---

Get your biweekly dose of news, opinion and analysis to keep you up to date with what's happening and why it matters for you, sent every Tuesday and Thursday morning.