They said it would never catch on – but social enterprise is here to stay
---
Tara Anderson and Bella Borello from Social Traders explain why now is the time to raise the curtain on social enterprise and show the world that business for good can, and should, be business as usual.
---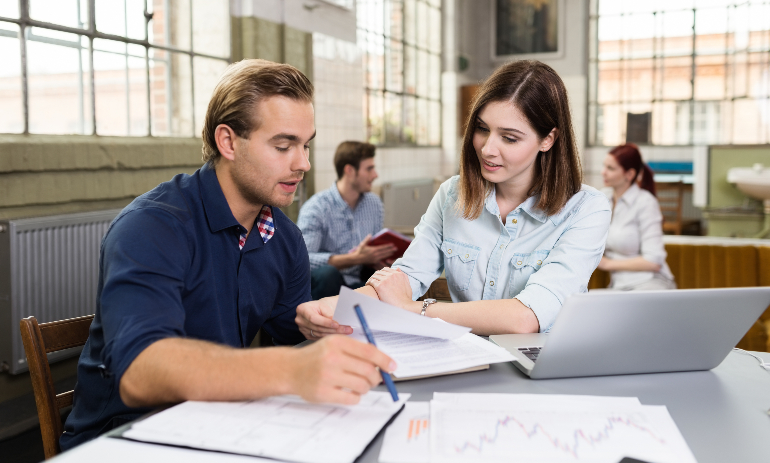 ---
They said it would never catch on – but social enterprise is here to stay

30 November 2021 at 5:05 pm
Tara Anderson and Bella Borello from Social Traders explain why now is the time to raise the curtain on social enterprise and show the world that business for good can, and should, be business as usual.   
The last two years have shaken the world in a way none of us could have predicted. We've all had to adapt while whole sections of our economy were put on ice. What that time has given us is an opportunity to take stock. To hit the reset button on our economy and society.  
As we move into the recovery phase, now is the time to consider what kind of world we want to create from here. Social enterprise can and should be a key part of the new normal.   
But the challenge is that most people have no idea what a social enterprise is, or that there are thousands already making the world a better place right around the globe. 
While the business world is grappling with integrating purpose, social enterprises have been showing it's possible for decades.   
In Australia alone, our social enterprise members have a collective turnover of over $2.5 billion. They generate work for more than 21,000 people with significant barriers to mainstream employment, and almost $125 million gets donated in the form of free or low cost goods and services or direct funding for charitable purposes. 
It's time to lift the curtain on social enterprise. It's time to silence the naysayers and empower the dreamers. It's time to turbocharge the marketing power behind the social enterprise sector.  
That's why this year we delivered a social enterprise campaign called "It'll Never Catch On".  
The campaign highlights revolutionary ideas (think airplane, internet, mobile phone) that weren't taken seriously at first, but ultimately changed the course of history.  
We want the world to see social enterprise in a similar light, because we know it's ready to catch on, and that the impact on our planet and society will be revolutionary. 
"It'll Never Catch On" is designed to inspire people to "catch up" and make the switch to buy from social enterprise. 
We're already seeing the campaign make an impact. Halfway through the eight week mark we've had over 70,000 campaign impressions and interest from over 250 organisations that want to get involved in social procurement.   
We've also set up an international working group with the other global leaders telling the story of social enterprise – Social Enterprise UK, Buy Social Canada, Supply Change in the UK, Buy Social USA and Akina in New Zealand. We're collectively sharing our learning and ideas about how to do this well at an even larger scale.   
Now is the time to shout about the fact that business and social purpose can go hand in hand. It's time to show how the "best kept secret" of social enterprise has been doing it successfully for decades. It's time not just to bring more "people into the tent", so to speak, but to rapidly grow the tent by showing the world that business for good can and should be business as usual.  
As a sector, let's keep raising our voices and sharing our stories. Together. Collaborating to amplify the visibility of the work that we do in the same way we collaborate to make it happen. Only then will it catch on profoundly enough to change the status quo.  
Social enterprise was made for this moment in history. It's a ready-made solution that's been breaking disadvantage and changing lives for decades. We need to spread the word that there's another way to do business that works. Better.  
We need to say it boldly. And proudly. And most importantly, as one. 
Are you in?  
You can join Social Traders in putting a spotlight on how you're leading the charge to help social enterprise "catch on". Get in touch: bella.borello@socialtraders.com.au 
---
---
---

Get your biweekly dose of news, opinion and analysis to keep you up to date with what's happening and why it matters for you, sent every Tuesday and Thursday morning.