The platform changing the face of impact investing 
---
After recognising that the traditional model of impact investing was focused on benefiting the investor rather than the business trying to make an impact, Cameron Neil decided to do something about it. 
---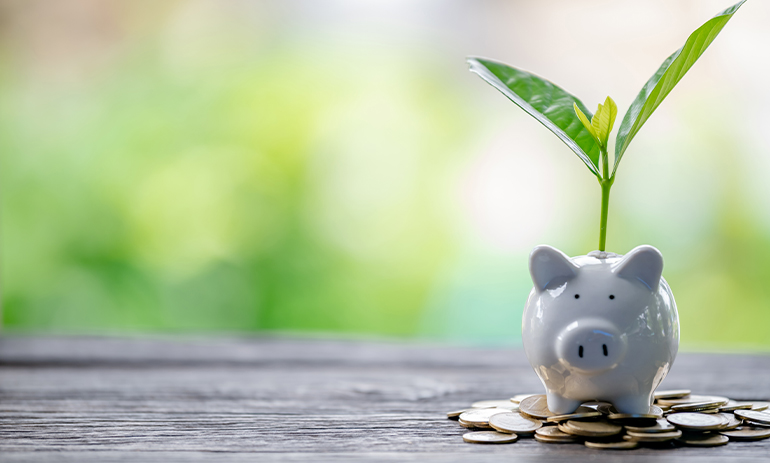 ---
The platform changing the face of impact investing 

2 February 2022 at 4:42 pm
After recognising that the traditional model of impact investing was focused on benefiting the investor rather than the business trying to make an impact, Cameron Neil decided to do something about it. 
After spending years establishing Australia and New Zealand's Fairtrade movement, Cameron Neil went on to co-found Red Hat Impact, an organisation connecting impact enterprises with impact investors. 
It was through his role with Fairtrade, where Neil spent time working with businesses buying from overseas supply chains, that he first began to realise that cash-flow was much harder on those running an impact-driven business than it was for people running a standard for-profit small business. 
This insight into the need for impact enterprises to access funds without having to sell equity in their business before they're ready was the starting point for both Red Hat Impact, and now, the just-launched LendForGood. 
LendForGood is a crowd-lending platform operating as a joint venture between Red Hat Impact and Start Some Good, a business supporting people in starting social enterprises. 
We caught up with Neil to ask him about what he hopes to achieve with LendForGood, the difference between crowd-funding, crowd-lending and crowd-equity, and what the benefits are when it comes to crowd-sourced loans. 
Tell me more about what sparked the idea for LendforGood
Back in 2016, when impact investing was still in its early days, I saw that the market was all about equity, and so if an organisation wanted to access impact investment it had to sell chunks of the business. That's okay if you're a for-profit enterprise with shares but very often businesses were having to sell, say, 30 per cent of the business to investors to be able to get the capital needed to grow. Whereas most businesses in the world grow through debt. 
So we as a team, at Red Hat Impact, recognised that debt could play a role in the impact space and so that led us to think about loans. At the same time, we also recognised that not a lot of people are sitting on excess wealth, we certainly weren't. Our hypothesis was that if we could unlock a crowd of investors to each give a little, that could be the source of the capital that was needed to lend impact enterprises the money they needed to grow. 
And so did LendForGood come out of the work you were doing with Red Hat Impact? 
LendForGood is really just an extension of Red Hat Impact. It takes what we've been doing with crowd-lending and puts it into a systems platform. It means that LendForGood opens up the opportunity of crowd-sourced debt and loans to everyone, rather than the bespoke and hands-on way we do things at Red Hat Impact. 
Red Hat Impact is, really, the first customer of LendForGood in that we act as one of five intermediaries that make the decision around which organisations that apply for a loan are in a position to receive one. The first two LendForGood loans we've made – ATEC and Centre for Armed Violence Reduction – were all Red Hat Impact deals that we would have listed solely on our platform. But when we launched LendForGood we wanted to open those deals out to others. 
What we've always wanted to do with Red Hat Impact was support enterprises to grow. We don't want to spend our time on all the administration and stuff associated with writing a loan, distributing money, collecting money, paying it back to lenders, all that kind of stuff. So the LendForGood platform essentially handles that whole side of things for us. 
How do the team at StartSomeGood fit in? 
The whole idea of opening up the way impact enterprises can access funds obviously really gelled with Tom [Dawkins] at StartSomeGood. They were seeing amazing enterprises come through their crowd-funding platform but they would see them build their communities, do their pre-sale campaigns, still need to borrow money to grow their business, not be able to find a lender and have to close their enterprise. So, we saw the opportunity to collaborate with StartSomeGood to create something that sat between crowd-funding and crowd-equity. The StartSomeGood chief technology officer (CTO) and founder, Renata van Diest,  is also LendForGood's CTO and the team is sharing their experience in running a platform with us. As we grow, they will also become a pathway for potential borrowers and intermediaries into our platform. 
Why make LendForGood a crowd-lending platform rather than crowd-funded and what's the difference between these and crowd-equity?
We've always understood that debt is a lot more accessible and applicable to lots of different types of impact enterprises. You can be a cooperative, you can be a not for profit or you can be a charity. As long as you can repay the money that you borrow, it doesn't matter. 
The difference between crowd-lending and crowd-funding is that with crowd-funding platforms, like Kickstarter or Chuffed, you're usually putting your money into a presale situation where you get a product in, say, 18 months. Crowd-equity is where you have a for-profit business and, generally, a very strong community and you want to share ownership. You buy-in because you support the brand and you're hoping for a future exit event where you might make 10 times your initial investment.  
And crowd-lending? 
Crowd-lending doesn't ask a business to change anything about their ownership structure or mission etc, it doesn't offer equity, it just operates as a way for an organisation/business to raise the cash they need to move forward. And the thing about crowd loans and crowd-lending is that you can choose your loan terms — six months, 36 months, long term, short term or concessionary. 
How does the LendForGood process work? 
Take the example of one of the loans we've closed. Centre for Armed Violence Reduction wanted a loan of $40,000 to be able to continue to support their growth. They filled out an application stating what the loan was for, what impact they're currently having and the impact they plan to have over the next six months – the term of the loan – they then provided their financials and cash flow and all that information was then provided to lenders who had signed up to LendForGood. 
That particular loan was a six month $40,000 loan with eight per cent interest, which means for every dollar a lender puts in they'll get $1.04 (as the loan period is six months.) The organisation is told how much they have to pay back and when, so the lender feels confident on their return. And then on that basis, lenders decide on how much they want to invest. 
It sounds much less risky than crowd equity for both the organisation and the investor? 
As an investor you're sacrificing the opportunity for bigger returns in that you won't make 10x or 20x on your money but when we talk to our lenders they say they're more comfortable with the crowd-lending approach.
It makes 'impact investing' more accessible too, right?  
Well, it doesn't make it accessible to everybody because there are many people for whom having a spare $500 to participate in an impact loan is just not there. However, we think opening the world up to people who might want to get involved can only be a positive thing. 
What do you hope to achieve with LendForGood?
We want it to open up a big discussion about impact investment and how it needs to evolve away from just equity investments. Purpose-led businesses and organisations need to be able to access different types of finance to help make a positive impact on the world. Our philosophical position is that so much of the way mainstream markets work, which to some extent the world of impact investing has all but adopted, puts all the risk on the enterprise trying to do the work. Everything is done to try and protect the investor and to maximise investor returns but we think that's not going to get it done. In terms of what needs to happen to move the world to a better place, we need to be putting beneficiaries first. We need to find ways and vehicles where the enterprise that's doing all the hard work on the ground is prioritised and their needs are prioritised over the needs of investors. 
What we're doing with LendForGood is creating a movement of people to support change. It isn't a financial product. We're not telling people to come here to make money. What we're saying is impact enterprises need our support, they need access to finance to be able to do the things they want to do and we can provide it to them without making big demands or taking a percentage of their business. 
Find out more about LendForGood here
---
---

Get your biweekly dose of news, opinion and analysis to keep you up to date with what's happening and why it matters for you, sent every Tuesday and Thursday morning.