Changes to Workforce Australia, funding indexation, and no rights without remedy
---
All the latest news from the Councils of Social Service of Australia.
---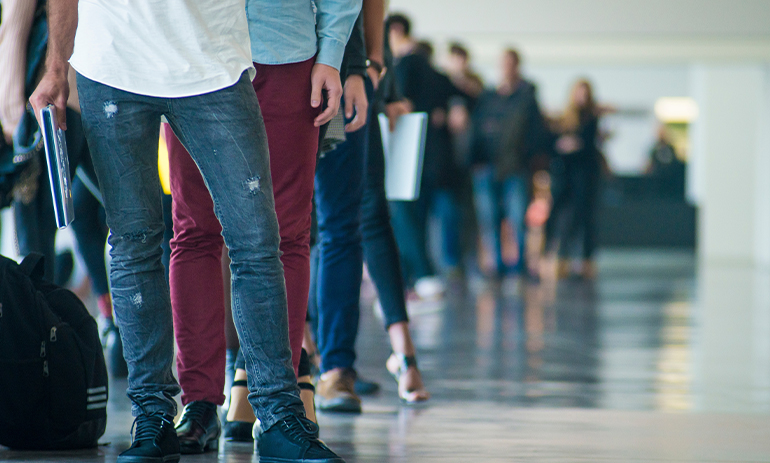 ---
Changes to Workforce Australia, funding indexation, and no rights without remedy

6 July 2022 at 3:44 pm
All the latest news from the Councils of Social Service of Australia.
ACOSS
Amid much discussion about the change to the new Workforce Australia employment service system ACOSS sees the changes announced by Employment Minister Tony Burke as good first steps towards fixing the flaws of the jobactive system. But ACOSS remains concerned that Workforce Australia contains some deeply problematic features of jobactive that it identified in the just published Voices report that cause stress and hardship for people who are unemployed without improving their job prospects. Click here to read more.
SACOSS 
SACOSS has stressed the need for retailers to assist customers who are struggling to pay their energy bills. It follows a recent Federal Court decision to impose record penalties in proceedings brought by the Australian Energy Regulator for a retailer failing to comply with their obligations to protect customers facing hardship when using automated processes. SA energy consumers can find some useful tips and information about their rights here.
ACTCOSS 
This fortnight, ACTCOSS joined with other community organisations in welcoming recommendations that the ACT government enact the terms of the No Rights Without Remedy petition. ACTCOSS called on the ACT government to permanently increase the Utilities Concession in 2022-23 as Canberrans face higher utilities bills. ACTCOSS also welcomed the ACT government's announcement of a 4.43 per cent increase in funding for the ACT's community sector for the year 2022/23.
WACOSS 
WACOSS launched the WA Digital Inclusion Project, which is a collaboration of 25 partners – including government, leading community service organisations, and NBN Co – that aims to build the digital capability of frontline community service workers and vulnerable people, together with their communities. It's anticipated the project will run over three years, and in the hopes to assist 100,000 people in metro Perth and several regional centres across the state.
TasCOSS
The latest Report of the Auditor-General highlights a glaring lack of action on closing the digital divide from the Tasmanian government, despite continued warnings from TasCOSS, community groups and industry that Tasmania must lift off the bottom of the Australian Digital Inclusion Index (ADII) by improving our digital access, affordability and skills. The 65,000 Tasmanians who are unable to participate online deserve better. Read TasCOSS's full response. 
QCOSS
The United Nations has determined that everyone should be entitled to have access to sufficient, safe, physically accessible and affordable water. But what does this mean in practice? In Queensland, a right to water is not enshrined in the Human Rights Act 2019 and the end user is often excluded from accessing potential hardship provisions. QCOSS is hosting a free webinar with Tenants Queensland, exploring how community service organisations can best support tenants' access to the essential service of water. Register here.
VCOSS
VCOSS is pleased to confirm community sector organisations funded by the departments of Families, Fairness and Housing (DFFH) and Health will receive 4.6 per cent funding indexation for 2022-23. This increase to current funding is designed to help services meet rising costs. The breakthrough comes after extensive discussions between VCOSS as the community sector peak, Treasurer Tim Pallas, Minister Colin Brooks and their staff. It follows the recent Fair Work Commission decision to raise the minimum award wage. Click here to learn more.
NTCOSS 
NTCOSS met with Hon Dr Anne Aly, minister for education and youth of Australia, who is committed to including young Territorians voices in all legislative and policy decisions. NTCOSS has launched Youth Voice NT to help amplify the voices of young Territorians. Click here to learn more.
NCOSS
The NSW budget has failed those most in need. NCOSS CEO Joanna Quilty said that the big spending budget includes some positive reform initiatives, but overall, the budget fails those struggling the most and misses an opportunity to support the largely female social services sector. Read more here.
This article was contributed by ACOSS Community Hub.
---
---

Get your biweekly dose of news, opinion and analysis to keep you up to date with what's happening and why it matters for you, sent every Tuesday and Thursday morning.