Top Philanthropic Gifts of 2016
---
Australia's biggest philanthropists have favoured universities in 2016, donating record-breaking amounts towards all aspects of tertiary education and university life.
---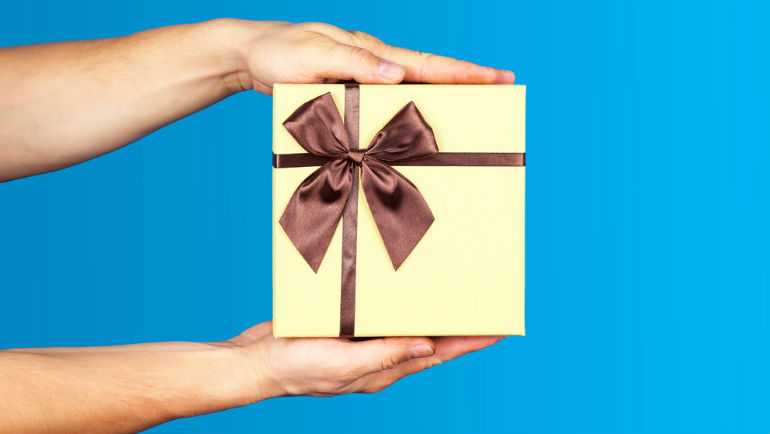 ---
Top Philanthropic Gifts of 2016

22 December 2016 at 9:55 am
Australia's biggest philanthropists have favoured universities in 2016, donating record-breaking amounts towards all aspects of tertiary education and university life.
Figures obtained by Pro Bono Australia News show that the biggest philanthropic gifts in 2016 delivered major Australian universities a share in more than $269 million – more than double the estimated $117 million donated to universities in 2015.
The top annual donation came from philanthropists Graham and Louise Tuckwell to The Australian National University after donating $200 million in the country's largest ever personal philanthropic contribution to a university.
The billionaire couple, who donated $50 million to the ANU to establish the Tuckwell Scholarship Program in 2013, announced in July they were funding the construction of two new halls of residence at a cost of around $100 million each, to ensure the long-term future of the program.
Graham Tuckwell, a former ANU student, said university education had transformed his life and he wanted to give more students the same opportunity.
"Louise and I benefited enormously from our educational experiences. We would like to help and encourage others to gain from a total university experience and to use it to benefit Australia," Tuckwell said.
The second largest philanthropic gift to a university was from Sydney property tycoons Susan and Isaac Wakil whose foundation donated $35 million to the University of Sydney.
The funds are to be used for the construction of the Susan Wakil Health Building which will co-locate the faculties of nursing and health sciences with medicine, pharmacy and dentistry to provide a state-of-the-art, multi-service clinic.
The Sydney couple's foundation had previously donated $10.8 million to the University of Sydney's nursing school in 2015.
In May, the Nelson Meers Foundation gave $1 million to the University for Sydney towards galleries displaying a mixture of art and artefacts at the university's Chau Chak Wing Museum.
Meers, a former lord mayor of Sydney, set up the first prescribed private fund (PPF) in Australia in 2001 and his foundation has backed many arts organisations including the Miles Franklin Literary Award, the Australian Chamber Orchestra, the Art Gallery of NSW and many more.
Meers has been a long-time public campaigner for successful Australians to give back to the community.
Also in May Dr Susan Alberti AC donated $1 million to the Victoria University to support the university's scholarship funds.
Alberti also took out a top award as part of the Australia Day 2016 honours list receiving a Companion of the Order of Australia, for her philanthropic and fundraising support.
Alberti was recognised for her service to the community, particularly through philanthropic and fundraising support for a range of medical research, education and sporting organisations, as an advocate for improved health care services for the disadvantaged, and to young women as a role model and mentor.
The co-founder and managing director of the DANSU Group and vice president of the Western Bulldogs AFL club, Alberti is also chair of the Susan Alberti Medical Research Foundation and the former national president of the Juvenile Diabetes Research Foundation (JDRF) Australia.
In August, the estate of the late Paula Kinnane donated $8 million to the University of Queensland in what was hailed as the biggest ever donation dedicated to the arts in Queensland. The gift will benefit arts and music programs at the university and across the state.
UQ deputy vice-chancellor of external engagement Professor Iain Watson told Pro Bono Australia News at the time that it was "really good news".
"We are just checking but we think at the moment it is certainly the largest arts focussed gift UQ has received and definitely one of the largest in Queensland as well, so we're very, very happy," Watson said.
In December, The Ian Potter Foundation donated $4 million to the development of University of Melbourne's new home for the Melbourne Conservatorium of Music (MCM) at its Southbank campus, to be called The Ian Potter Southbank Centre.
The gift joins a series of donations from the foundation totalling $14 million towards the revitalisation of the university's Southbank campus, including its support for the current redevelopment of the former police stables in Dodds Street.
Melbourne philanthropist Dr Jeanne Pratt AC donated $1 million to Monash University's Centre for Theatre and Performance, to help budding stars prepare for a career on the stage.
The Giving Australia 2016 project, which launched in December, showed that foundations and philanthropists tended to choose a giving strategy and stick to it but they are now using technology to improve their systems.
It found that in 2016 Australian philanthropists were keen to make a difference, promote an ongoing culture of giving but also wanted a much bigger say in the outcomes of their giving.
Nearly three-quarters (72.5 per cent) reported that their giving priorities had not changed significantly in the past 10 years. However, just over half (53 per cent) indicated that their processes had changed significantly.
The research found that the motivating factors for Australian philanthropists were that giving can make a difference (92.2 per cent), their desire to give back to community (77.7 per cent) and the desire to set an example (77.7 per cent).
Philanthropists were also influenced by causes they were passionate about (96.2 per cent), whether the charity had sound governance (92.3 per cent) and that their grant would provide more "bang for their buck" (65.4 per cent).
Apart from universities Australian philanthropists also turned their attention to health, welfare and education as part of their 2016 giving.
In March two Sydney family philanthropic trusts donated $1 million to launch the new Centre for Family Based Mental Health Care at St Vincent's Hospital.
The Grant Family Charitable Trust and the Crouch Family made the joint donation to the St Vincent's Curran Foundation.
Both philanthropic families were driven by a desire to change the face of mental healthcare in Australia, saying the donation would enable new models of care at the hospital.
At the same time the $1 million gift would support the development of a new dedicated mental health nursing workforce, trained by the University of Sydney, to work with families to implement the program of care.
A collaboration by some of Australia's leading businessmen and philanthropists, led by education reform advocate David Gonski AC, donated more than $5 million towards students in disadvantaged schools in 2016.
The Pioneers in Philanthropy group plans to deliver financial support over five years to hundreds of schools in need.
The Pioneers in Philanthropy include Gonski's wife Orli Wargon OAM, Roger Massy-Greene, John B Fairfax AO and Nick Fairfax (representing their family foundation called Jibb), John Grill AO and his wife Rosie Williams, Ian Narev (representing the Commonwealth Bank), Angus and Sarah James and Kerry Stokes AC.
Philanthropist James Fairfax AC donated more than $20 million to the National Trust of Australia (NSW Division) gifting his historic Retford Park home along with a significant endowment for the property's ongoing conservation and maintenance.
As well the family of the late Daryl Cohen donated $5 million to Jewish Care Victoria towards the construction of an aged and community care development.
High-profile businesswoman Audette Exel AO was named the 2016 leading philanthropist in the annual awards by Philanthropy Australia.
Exel is founder of the Adara Group, a corporate finance for-purpose business that funds the core support costs of the Adara Foundation, which works with communities in Nepal and Uganda to deliver essential services for women and children.
Exel is a lawyer, specialising in international finance. She is a former managing director of Bermuda Commercial Bank and chair of the Bermuda Stock Exchange. She was the NSW Telstra Businesswoman of the Year 2012 and was one of The Australian Financial Review's 100 Women of Influence in 2012.
CEO of Philanthropy Australia Sarah Davies said: "It's great to see another year full of fantastic acts of generosity, which will make a real difference to the lives of Australians.
"More and better philanthropy is essential if we want more inclusive and vibrant communities, and there are so many areas where giving can have an impact – be it education, the arts, medical research, welfare, or the environment to name just a few.
"And whether a gift is big or small, every single act of giving makes a difference and I'm sure 2017 will be another exciting year in that regard."
---
---

Get your biweekly dose of news, opinion and analysis to keep you up to date with what's happening and why it matters for you, sent every Tuesday and Thursday morning.