The scrapping of the Sickness Allowance is making welfare recipients anxious
---
Welfare groups fear mutual obligation requirements will soon be more onerous for people needing sickness benefits
---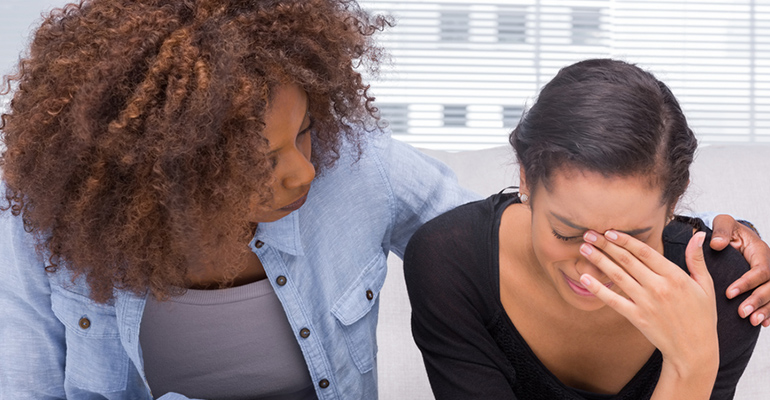 ---
The scrapping of the Sickness Allowance is making welfare recipients anxious

11 December 2019 at 4:47 pm
Welfare groups fear mutual obligation requirements will soon be more onerous for people needing sickness benefits
Anti-poverty advocates are wary of incoming changes to Australia's welfare system that will see the Sickness Allowance scrapped and replaced with an all-encompassing working age payment.
From 20 March next year, seven payments including Newstart, Sickness Allowance, the Wife Pension, and the Bereavement Allowance will be combined into a new JobSeeker Payment.
Welfare groups fear the move will make the application process and obligation requirements more onerous for people needing sickness benefits, but the government says the change will have no major impact on welfare recipients.
James Craig from the Australian Unemployed Workers Union told Pro Bono News people on the Sickness Allowance were extremely anxious about the change, which reclassifies all allowance recipients as "jobseekers" regardless of their circumstances.
He said a lack of information about what this means had raised questions about the future of sickness benefits.
A post on the AUWU's Facebook page about the change received more than 350 comments and reached over 133,000 people.    
Craig said while the Sickness Allowance is a payment for people who already have a job or study to return to once they recover, this change meant they could be subject to an "unnecessary" Employment Services Assessment – which examines the impact of a person's illness on their ability to work.
Sickness Allowance recipients are not subject to mutual obligations – such as looking for jobs or meeting an employment provider ­– but Craig warned this might be different under the JobSeeker Payment.
"With the Sickness Allowance, you just need a medical certificate to be exempt from mutual obligations," Craig said.
"Whereas if you are on Newstart, and presumably if you're on this new JobSeeker Payment, you have to go into Centrelink and see their in-house assessor for an Employment Services Assessment.
"And we've had lots of reports from people on Newstart who say they've gone in with evidence from their doctor saying they're unfit for work and yet are still told they are fit for work and need to complete mutual obligations."
But the government maintains these changes will have no significant impact on welfare recipients' obligations or rate of payment.  
A Department of Social Services spokesperson told Pro Bono News the JobSeeker Payment will make Australia's working-age welfare payments "easier and simpler to navigate", while ensuring more than 99 per cent of people will have the same payment rates as before.
The spokesperson said while welfare recipients will be expected to meet mutual obligation requirements similar to those for people on Newstart, there were a range of exemptions for people facing difficult and unexpected circumstances.
They added that under the JobSeeker Payment, recipients could be exempt from mutual obligations if they were temporarily sick by submitting a medical certificate, with the exemption period dependent on the severity of the illness.
"For example, someone who submits a medical certificate stating they have cancer and cannot do work or any other suitable activity of eight hours or more per week for 12 months while undergoing chemotherapy would be exempt from mutual obligations in line with that advice," they said.
"Generally only if the medical condition is medium or long-term in nature such as with episodic or chronic conditions an Employment Services Assessment or Job capacity assessment may be required to determine the recipient's capacity to work."
Craig welcomed the suggestion that the new Jobseeker Payment would only require medical certificates to get exemptions, rather than needing an Employment Services Assessment.
But he said he remained "very skeptical" about the change and would be surprised if the department actually made it easier for welfare recipients to get a medical exemption.
The cessation of the Sickness Allowance – originally announced in the 2017 budget – is expected to affect 8,400 recipients and save the government $6.9 million.
---
---

Get your biweekly dose of news, opinion and analysis to keep you up to date with what's happening and why it matters for you, sent every Tuesday and Thursday morning.