Tips for young jobseekers trying to find work during COVID-19
---
We take a look at what young people can do to get their career up and running if they are stuck in a rut
---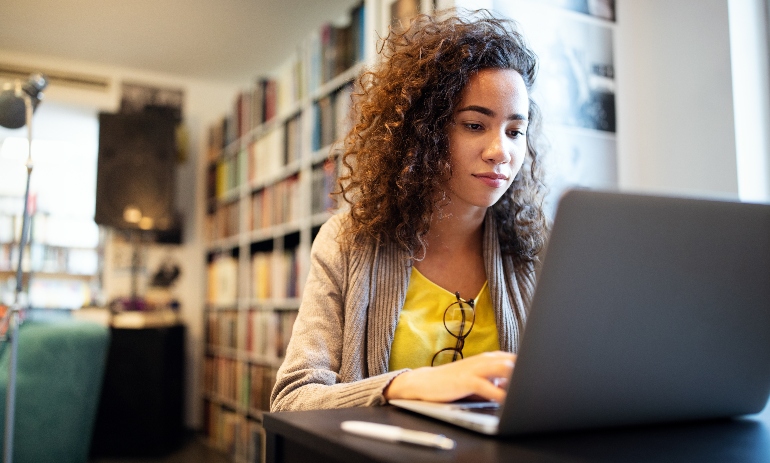 ---
Tips for young jobseekers trying to find work during COVID-19

1 June 2020 at 8:14 am
We take a look at what young people can do to get their career up and running if they are stuck in a rut
Finding a job as a young person is hard enough during the best of times, let alone during a global pandemic.   
But that doesn't mean finding work is impossible.
We spoke to Dr Mariana Atkins, from the Centre for Social Impact UWA, who has been evaluating a project – Mentoring 2 Work ­­– which applied innovative approaches to tackle long-term youth unemployment.
Based on these findings, Atkins offers some tips to help young people on their journey to finding a job.  
Get clarity on your aspirations and goals
Atkins says working out what you want to do and achieve is a really important first step.
 This means identifying your interests and what you want to work on.
"Take the time to stop and reflect on who you are and where you want to go ultimately," Atkins says.
"Give yourself that gift of seeing what it is that you want out of life. 
"And ask yourself the question, what is my brand? What is it that I want to be known for? Everything else follows on from that."
Work out your strengths and skills
Atkins says you need to identify your strengths so you can use them to your advantage.
She says a useful way to do this is to map out some transferable skills you may have.
"So if you have some work experience or have done voluntary work, or even smaller things like babysitting jobs, map them out. These are transferable skills," she says.
"As part of this mapping out, identify potential careers and what the steps are for those pathways.
 "Break it down into doable, manageable steps that lead you to that."
Make getting your job, your job
Trying to land a job can be as tough as the job itself, which means you need to apply yourself diligently.
Atkins says in effect you need to make getting a job, your job.
"Take that time seriously. Take time to reflect on where you want to go," she says.
"But also take time to build those job seeking skills, to build your resumé, and practice your interview skills."
Find your cheer squad
Atkins says a key takeaway from the Mentoring 2 Work program is the importance of building a cheer squad.
This cheer squad is built up of the people who can help you to develop personally, and mentor you throughout your career.   
"It's those networks that you have around you," she says.
"Who is your support network? Who are the people around you that can help you not only get a job, but also help you to maintain one?
Atkins says this is another thing young jobseekers can map out, adding that support comes in many forms.
"It can just be someone you can speak to about life and what you need to do in your journey to find work," she says. 
---
---

Get your biweekly dose of news, opinion and analysis to keep you up to date with what's happening and why it matters for you, sent every Tuesday and Thursday morning.