Canadian Court Protects Charities' Political Activity
---
A Canadian court's decision protecting the tax benefits and political activity of a particular charity could inform debate in Australia on charitable advocacy, politics and regulation.
---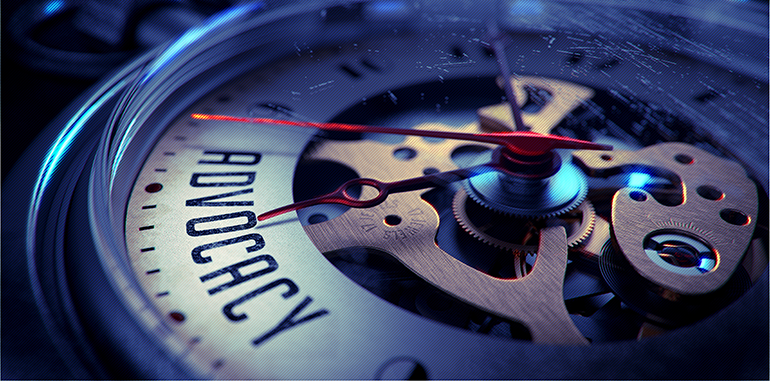 ---
Canadian Court Protects Charities' Political Activity

23 July 2018 at 4:02 pm
A Canadian court's decision protecting the tax benefits and political activity of a particular charity could inform debate in Australia on charitable advocacy, politics and regulation.
The Canada court last week ruled a tax agency decision against the political activity of the charity Canada Without Poverty infringed on the country's constitutional right to free expression.
The charity had been under a formal notice of losing its charitable status since 2016, involving a costly legal battle.
The ruling, reported by CBC, immediately quashed a longstanding rule limiting to 10 per cent the resources any Canadian charity was permitted to devote to political activities.
The tax agency claimed that 98.5 per cent of the group's work was political.
The decision did not alter the prohibition against charities engaging in partisan activities – that is, supporting particular candidates or political parties. Charities have not challenged that section of the Act.
The judge said the 10 per cent rule was an arbitrary and unjustified infringement of freedom of expression as guaranteed in Canada's Charter of Rights and Freedoms.
He said Canada Without Poverty needed to engage in political activity, such as buttonholing ministers and encouraging Canadians to contact their MPs, to carry out its charitable purpose.
"Simply put, there is no way to pursue the applicant's charitable purpose – using methodology that is recognised by Parliament itself – while restricting its politically expressive activity to 10 per cent of its resources," the judge wrote.
The decision raised questions about a $13.4-million political-activities audit program launched by the former conservative government in 2012, which targeted 60 charities, some of whom were still caught in expensive legal battles.
The Australian Constitution does not explicitly protect freedom of expression. However, the High Court has held that an implied freedom of political communication exists as an indispensible part of the system of representative and responsible government created by the Constitution.
Last week the charities regulator here, the Australian Charities and Not-for-profits Commission (ACNC), announced it was investigating Catholic Education Melbourne over its political activities during the Batman by-election, in which it commissioned robocalls and leaflets critical of federal government schools funding policy.
"We are undertaking this investigation because of the activities and statements made on behalf of this one charity during the recent by-election for the federal seat of Batman,'' ACNC commissioner Gary Johns said.
"The investigation is an inquiry about the activities and purposes of the charity. It has arisen from a concern that the charity may have a disqualifying purpose and therefore may not be entitled to be a registered charity.''
The ACNC lists three "disqualifying purposes'' which prohibit an organisation from being registered as a charity.
These include "engaging in, or promoting, activities that are contrary to public policy'' and "promoting or opposing a political party or candidate for political office".
If found to have a disqualifying purpose, Catholic Education Melbourne could lose its charitable status and be left unable to receive distributions from private and public ancillary funds.
Political leaders of different stripes have voiced opposition over the ACNC decision to investigate.
David Crosbie, CEO of the Community Council for Australia, in a Pro Bono News opinion piece last week said the tendency was for "far too many" charities to self-sensor for fear of investigation.
"Whether we agree with the position certain charities take in relation to education, the environment, housing, health, welfare, religion or any issue, charities should always defend the right to advocate for a charitable purpose, including ranking the specific policies of political parties in relation to the core purpose of the charity," he wrote.
---
---

Get your biweekly dose of news, opinion and analysis to keep you up to date with what's happening and why it matters for you, sent every Tuesday and Thursday morning.