It's time to stop worrying about a robot taking your job… because something else will
---
A robot isn't going to steal your job – the future of work has a "very human face", finds a new report which warns the real risk for Australian workers is the looming skills shortage.  
---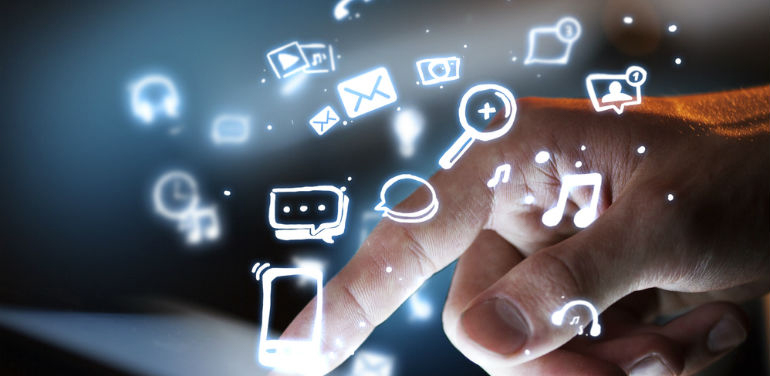 ---
It's time to stop worrying about a robot taking your job… because something else will

14 June 2019 at 4:33 pm
A robot isn't going to steal your job – the future of work has a "very human face", finds a new report which warns the real risk for Australian workers is the looming skills shortage.  
The Deloitte report, released on Wednesday, said between now and 2030 80 per cent of jobs created will be for knowledge workers, with two-thirds strongly reliant on soft skills.  
Lead author David Rumbens said the in-demand soft skills were the hardest to automate.   
"Jobs increasingly need us to use our hearts – the interpersonal and creative roles with uniquely human skills like creativity, customer service, care for others, and collaboration that are hardest of all to mechanise," Rumbens said.
"Demand here is set to soar for decades, and this is actually a liberating trend. Much of the boring, repetitive work will be taken care of by technology, leaving the more challenging and interesting work for humans."
He said technology would change the nature of jobs instead of getting rid of them altogether.
"We don't face a dystopian future of rising unemployment, aimless career paths, and empty offices. Yes, technology is driving change in the way we work, and the work we do, but it's ultimately not a substitute for people," he said.
"We can use technology to our advantage to create more meaningful and productive jobs involving more meaningful and well-paid work."
He said if policies were put in place to accommodate this, it could boost Australia's GDP by $36 billion a year.
But the report said many of the key skills needed for the current and future workforce were already in shortage, with the national skills deficit set to grow to 29 million by 2030.
"At the start of this decade, the typical worker lacked 1.2 of the critical skills needed by employers seeking to fill a given position. Today, the average worker is missing nearly two of the 18 critical skills advertised for a job, equating to 23 million skills shortages across the economy," Rumbens said.
At the start of the year, the Foundation for Young Australians (FYA) released a report calling for a national coordinated, cross-sector strategy to prepare the entire workforce for the looming skills shortage.
Alex Snow, FYA head of research, told Pro Bono News this was vital in order to address the extended time it was taking, for young people in particular, to transition from full-time education to full-time work.
"At the moment it's costing us, in reference to young people, about $4.5 billion in opportunity costs," Snow said.  
He said workplaces could take matters into their own hands by rethinking the recruitment process, and redesigning what a job looks like.
"You need to shift the focus onto skills and capabilities rather than just education, and look at where you're getting your talent from because if you broaden the pipeline you will get a more diverse cohort," he said.
"Rather than being focused on the traditional 'job', you need to look at the skills and competencies required across the business to create more dynamic job roles based on skills and tasks."  
He added it was important for workplaces to invest in professional development to keep up with rapidly changing technology, but he said that organisations with tight budgets, like many in the community sector, could struggle with this which is why it was important a national strategy was implemented.
"There must be a nationally coordinated approach from government around this revolution to support all sectors of the economy to take up the opportunities and minimise the risks," he said.  
---
---

Get your biweekly dose of news, opinion and analysis to keep you up to date with what's happening and why it matters for you, sent every Tuesday and Thursday morning.